3 DAYS MARRAKECH TO FES DESERT TOUR
3 DAYS MARRAKECH TO FES TOUR ITINERARY
On this 3 Days Marrakech To Fes Desert Tour with 2 Nights in Sahara. It takes you on a breathtaking expedition in the south of Morocco. Travel through the high Atlas Mountains while crossing Berber villages and Kasbahs. Check into the Gorge, Canyon and Palm Groves. Visiting the Sahara desert (Erg Chebbi and Merzouga dunes). Ending the trip in Fes after driving in Middle Atlas Mountains and Cedar forest.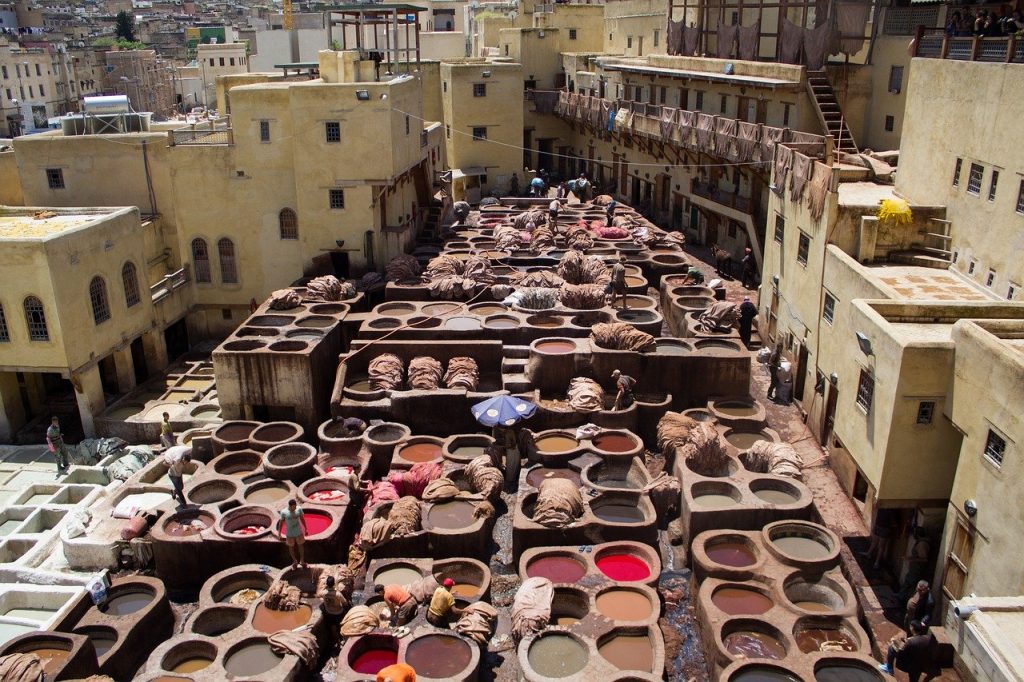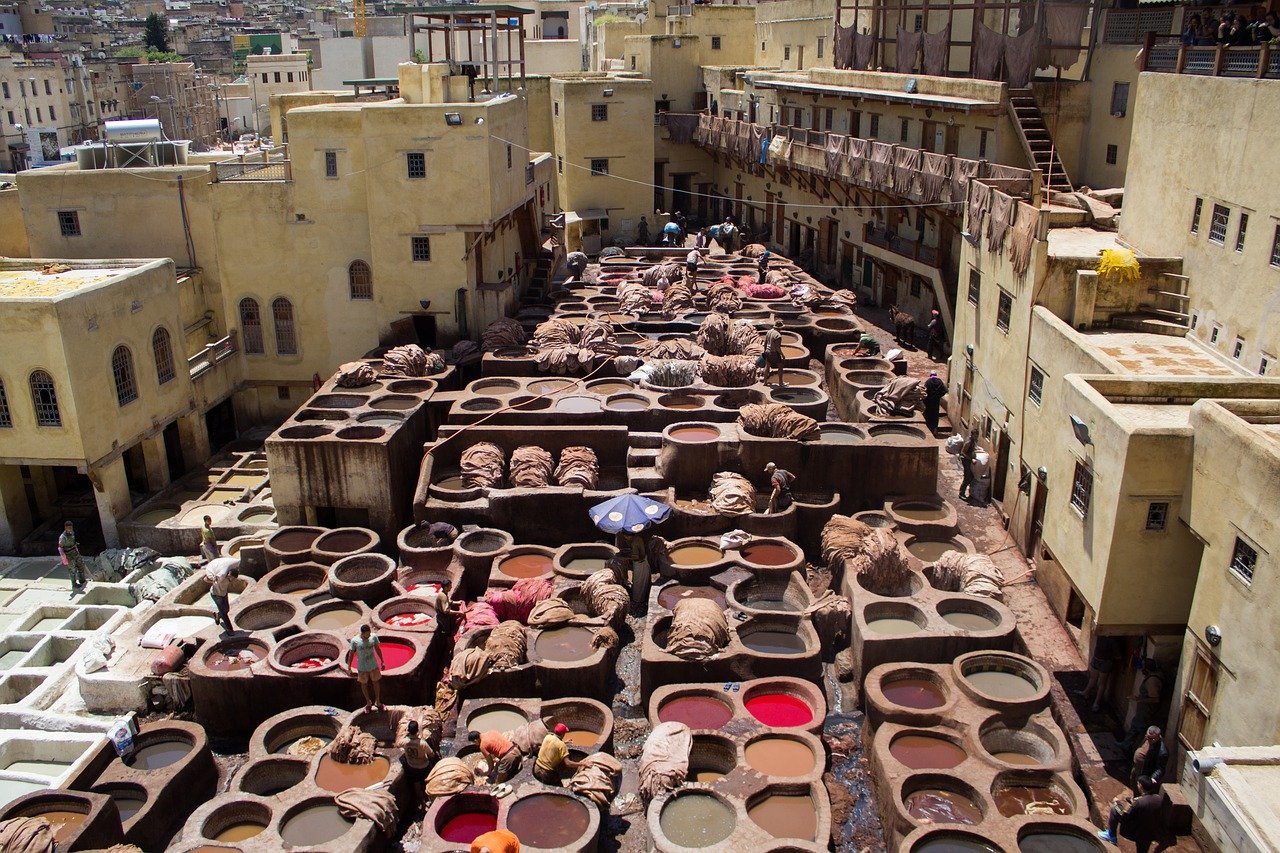 DESCRIPTION
3 DAYS FROM MARRAKECH TO FES DESERT TOUR – VIA ERG CHEBBI DUNES
Information About The Trip
Destination: From Marrakech to Fes ( Via Erg Chebbi Dunes)
Duration: 3 Days/2 Nights
Starting time: 8:00/9:00 AM
Ending time: 18:00/19:00 Pm
Category: Private or Shared tour.
Accommodation: Standard or luxury hotels and desert camp depending on your choice.
Languages: English speaking driver or depending on your language availability.
Payment: Direct payment to the driver in Cash by any currency
The high Atlas Mountains
Ksar Ait Ben Haddou
Ouarzazate (Film Studios)
Rose and Dades valley
Todra Valley & gorge
Erg Chebbi dunes ( Merzouga)
Ziz Valley
Cedar forest ( see the monkeys)
Ifrane ( the little switezrland of Morocco)
ITINERARY
READ OUR 3 DAYS MARRAKECH TO FES DESERT TOUR ITINERARY BELOW
This private or shared 3 days Marrakech to Fes desert tour is one of the most popular Morocco desert tours. See how this tour goes and which places of interest that covers.
Day 1: Marrakech-Tizi N'tichka Pass-Ait Benhaddou-Ouarzazate-Kelaa M'gouna-Boumalne Dades.
Today, we pick you up from your Hotel in Marrakech. Depart to Ait Benhaddou over the mountains of high Atlas passing through the Tizi N'tichka pass (2260 meters in altitude). Visit the Kasbah of Ait Ben Haddou and stop for lunch in a local restaurant. In the afternoon we will drive to Ouarzazate and stop near the atlas film studios for a photo then continue to the city center for a panoramic view of the kasbah of Taourirt. After that, you will head to Kalaa M'gouna or Boumalne du Dades for a night. Dinner and overnight at the hotel.
Day 2: Kelaa M'gouna – Boumalne Dades – Todra Gorges-Tinejdad-Erfoud-Erg Chebbi (Merzouga).
This morning after breakfast in the hotel, driving towards Tineghir passing by Boumalne du Dades and stopping for a panoramic view of Dades valley. Later on, we will continue to Todra gorges via Imider and Tineghir. Stopping along the way for photos and admiring the views. Arrival to Todra Gorges to enjoy its marvelous Canyon views while hiking on foot. In the afternoon we continue to Tinejdad and have a break for lunch then to Erfoud where you will visit a local fossil craft workshop. After that you will continue to the captivating dunes of Erg Chebbi, these dunes are called also Merzouga Dunes. Arrive at the hotel and get ready for a camel trek for an hour and a half to enjoy the sunset. While on the back of your dromedary, you will continue to the camp for an overnight in a traditional nomad tent. Dinner and spend the night in a bivouac in the middle of the dunes.
Day 3: Merzouga – Erfoud – Errachidia – Midelt – Azrou – Ifrane – Fes
Wake up early morning to enjoy the sunrise on the top of the dune in the Sahara Desert then have your breakfast. After these beautiful moments, you will ride your camel back to the hotel where you can shower. You will depart to Errachidia via Erfoud, Aoufous and the valley of Ziz then stopping for a panoramic view of the oasis of Aoufous in the Tafilalte region. Continue to Midelt across the pass of Tizi N'talghamt and have a lunch break. After lunch, you will be driven to Fes (the medieval city) via the Cedar forest near Azrou and the mountain of the middle Atlas with the possibility to see the Barbary apes (monkies). You may have a stop in Ifrane (the Switzerland of Morocco) before arriving in Fes. Drop you off in your provided address in Fes.
THANK YOU FOR VISITING OUR 3 DAYS FROM MARRAKECH TO FES DESERT TOUR PAGE
PRICES
3 days Marrakech to Merzouga private or shared desert trip
How much does this tour cost?
The price includes a package and it is based on many factors, such as the number of people, accommodation choice…
To have an idea about our pricing plans, please visit our "Pricing €"  page. the final price can have slight changes and for exact values. Please contact us by using our  "Booking" page.
THE PRICING OF 3 DAYS MARRAKECH TO MERZOUGA DESERT TOUR
Price range per person based on Standard accommodation
| | | | | | | |
| --- | --- | --- | --- | --- | --- | --- |
| Number of Participants | 1 | 2 | 3 | 4 | 5 | 6 |
| Price per person | 660€ | 320€ | 285€ | 220€ | 200€ | 190€ |
Price range per person based on Mid-range accommodation
| | | | | | | |
| --- | --- | --- | --- | --- | --- | --- |
| Number of Participants | 1 | 2 | 3 | 4 | 5 | 6 |
| Price per person | 800€ | 380€ | 360€ | 340€ | 325€ | 300€ |
The Tour Price Includes
+Private A/C Van or 4×4 vehicle
+Fuel
+English speaking driver or a driver+a personal guide who speaks English.
+Pick up & Drop off at your accommodation
+Typical hotels, Kasbahs, Riads
+Camel ride
+Camel man (guide of the camel caravan)
+Overnight in a traditional nomad tent
+All breakfasts
+All Dinners in the desert line:  Midelt,  Ifrane, Azrou, Desert, Zagora, Dades, Ouarzazate, Ait Benhaddou and all the regions.(Vegetarian meal option available)
+Enough time to explore the sites: Kasbahs, Walks, Canyons, stops for photos and toilet.
The Tour Price Excludes
-Lunches
-Drinks
-Dinners in : Marrakech, Fes,  Agadir, Essaouira,  Meknes, Casablanca, Rabat, Chefchaouen, Tanger.. and all cities outside the desert line are NOT included
-Entrance fees to all sites and monuments
-Tipping Driver & Guides
-Accommodations  in the pick up and drop off cities, unless you want us to book them.
ACCOMMODATION
We have a selection of accommodations, and to give more options to our dear clients, we have arranged the accommodations in two categories: The standard accommodation and Mid-range accommodation (such as Luxury desert camp), Note that you can mix nights between standard and mid-range accommodations and for this option let us know which night. Please, check out our Accommodation ( Open link in a new tab) page and let us know your preference.
Note: We book the accommodations depending on availability. Also, in high season, we may book you on similar hotels that are not listed.
BOOK THE TOUR
If you have additional questions about this tour or would like to book it, please fill out the booking form below.
COPY TOUR TITLE:
3 DAYS MARRAKECH TO MERZOUGA
SHARED TOUR
To join or participate in a shared group tour to the Sahara desert. View the TABLE and see if you can match with one of the proposed tours on this page: Join Group Tours.
To Invite Other People To Join Your Private Tour, Please fill the form below:
REVIEWS
Read our recent reviews.
WRITE US YOUR FEEDBACK
Here is the list of all the Desert Trips
We have listed all the popular Sahara Desert Trips departing from Fes and Marrakech below: