Local Morocco Tour Company
Get to know more about us – About your Local Morocco Tour Company. We are one of the leading tour agencies in Morocco.
Premium Travel Agency – Local Tour Operator
100%
Sahara Desert Trips was founded in 2010 by Youssef Karaoui and his team.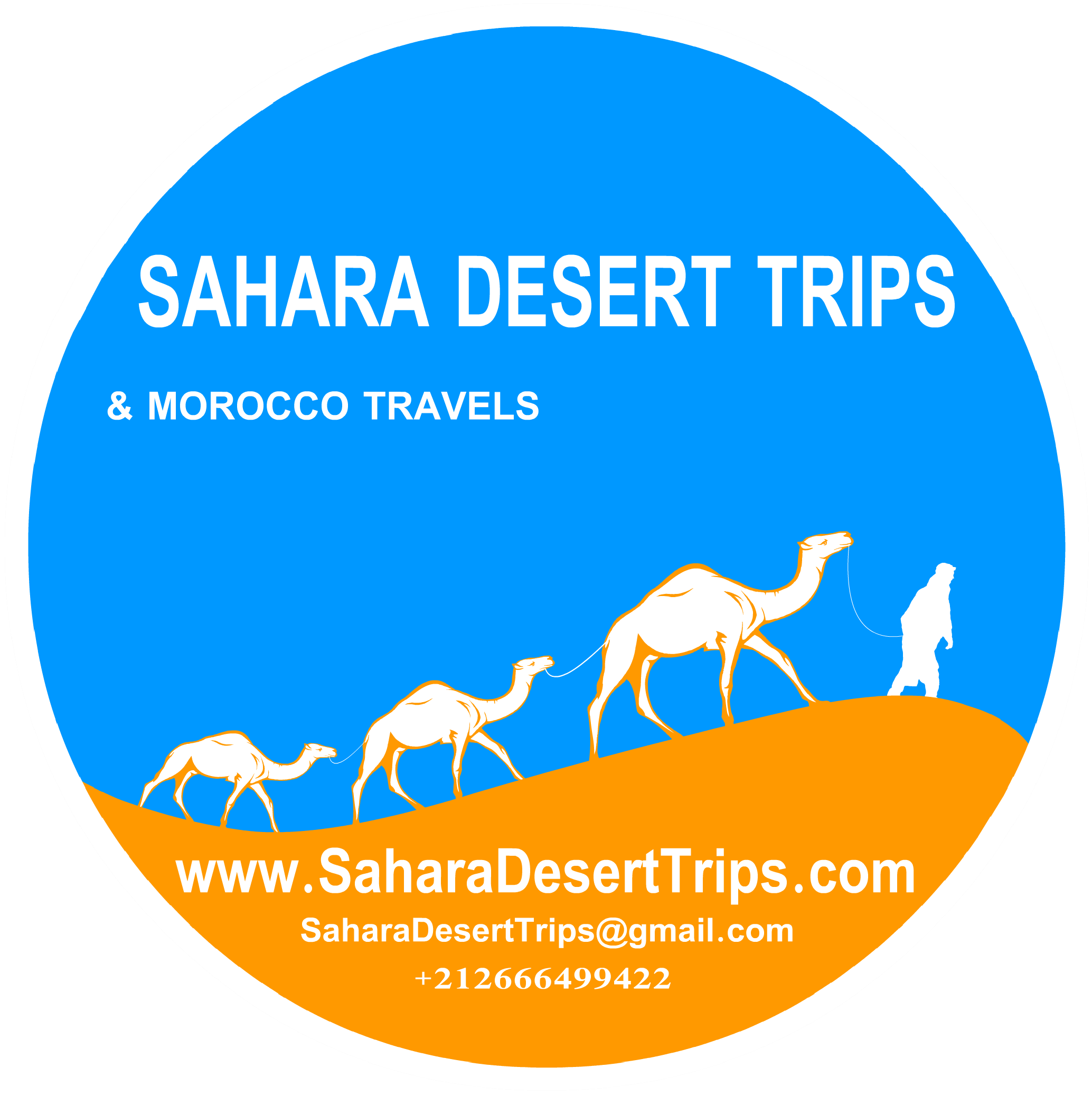 Who we are
We are a tour company, with a registered name, based in the South East of Morocco and has branches in both Fes and Marrakech. We arrange desert trips & Morocco custom tours that will allow you to have a unique and authentic experience of Morocco's Sahara desert by riding a camel over the dunes of Erg Chebbi in Merzouga or the dunes of Chegaga in Zagora, watch the Saharan sunset on the back of your camel, climb the dunes and meditate for hours, listen to the silence, dine under million of stars, enjoy drums party around the campfire and sleep in a traditional nomad tent.
What we do
Our team is committed to operating outstanding shared or private desert trips and tours at reasonable prices. We offer a wide range of desert trips from Fes, Marrakech, Ouarzazate, Casablanca,  Chefchaouen, Tanger, Agadir or elsewhere including overnight camel treks and comfortable vehicles.
Our Team
Our company run by a team of professional drivers and knowledgeable guides that devoted themselves to the tourism sector for many years and proud to show the best of Morocco for their guests. We are Berber locals that eager to show you our country and hospitality.
Most of our clients start with a driver/guide and end with a friend,   Come and be our friend.
Invitation
We are inviting you to a world full of history, stories; culture, excitement, and adventure, where you can have fun and learn at the same time.
Why Travel With Sahara Desert Trips & Tours
Local Tour Provider, not brokers: direct prices and no hidden fees. BEST PRICE GUARANTEE!
Drivers & Guides: We are a team of locals, enthusiastic to help and work with you.
Knowledge & Experience: Great knowledge of Morocco and long experience planning travel since 2008.
Highly Recommended: Read about us on social media such us TripAdvisor, facebook or google.
Online Booking: 24 hour/7 day week instant contact before, during and after your travel.
Custom Tours: Whether you want to travel alone or join the group tours we want you to experience Morocco we adore.
What People Says About Us