Tangier One Day Trips – Full Day Tours And Activities
1 Day Trip Of Tangier ( Tanger )
Tangier One Day Trips offered by the Sahara Desert Trips company. Depart from Spain early within the morning and cross the Mediterranean Sea by a ferry on a daily basis trip to the town of Tangiers. Get fabulous views of the Bay of Tangiers and Strait of Gibraltar whereas the ferry crossing, then discover the foremost charming and cosmopolitan cities of Morocco on arrival.
Meet a local guide to learn all regarding the city's rich culture and history thanks to its strategic location between the Atlantic Ocean and Mediterranean. Journey through history on a walking tour of the slender streets of the old medina, and enjoy a delicious meal of Moroccan cuisine. Take an opportunity to do some shopping or relax over a coffee or traditional mint tea at one amongst the city's known terraces. Your guide can take you to the foremost necessary monuments and sites within the town, as well as the picturesque and lively Grand Market (souk). Pop into the workshops of local craftsmen, and be captivated by the town that has charmed artists and writers, like Henri Matisse and Paul Bowles over the years!
Discover Tanger From Spain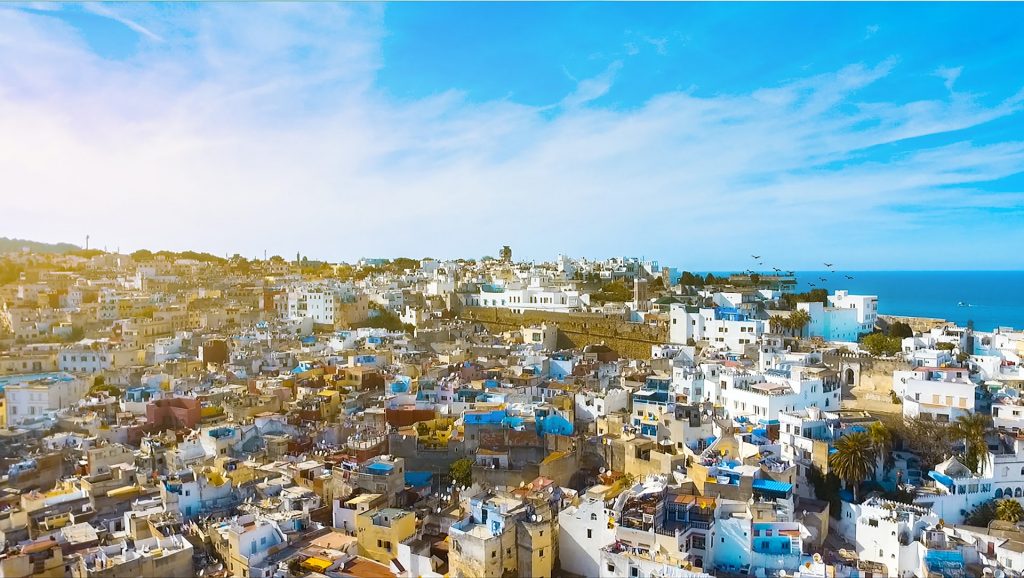 Destination: Tangier Sightseeing City Tour
Duration: 6 hours - 1 day
Starting time: 09:00 AM
Ending time: 15:00 PM
Driver: English, French or depending on our availability.
Pickup Place: Your hotel/riad/Port/Airport in Tangier
Drop off Place: Your hotel/riad/Port/Airport in Tanger
What is included:
Walking Tour
Local Guide
Private A/C vehicle + Fuel ( If Required )
Experienced Driver.
Free time to visit the city
Starting/Ending at your hotel or Riad
What is not included:
Breakfast
Lunches
Dinners
Drinks
Accommodation in Fes
If you have additional questions about this tour or would like to book it, please fill out the booking form below.
COPY TOUR TITLE:
TANGIER SIGHTSEEING CITY TOUR
[caldera_form id="CF5e7253219347d"]
The Route Of The Day Trip In Fes Medina
Check Other Day Trips From Fes
Check Other Day Trips From Marrakech